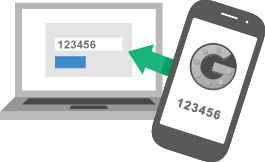 Google's 2-step verification adds an extra layer of security to your Google Account.  Why am I concerned about this you might ask? Well, I've seen several of my friend's accounts get hacked recently…and on top of that, two of the smartest people I know said I should – Nick Such and Tommy Crush.
Setting it up is a synch.  It literally took me 3 minutes.  Here's how it works:
When you sign into your Google account you will enter your password like normal.

Then you'll be asked to enter a code that will be sent to you via text or voice or mobile app.

Then you're signed in like normal.  You can set it up so that you are only asked for a code whenever you sign into a new computer.  This is what I did, that way I don't have to enter a code every time I sign into Google on my own computer.  I'm still covered since most hacks come from people attempting to sign into your account from remote computers.
Here's the website for info on how to get started.
One more thing – don't forget to setup your "application-specific passwords" for other apps using your Google account such as your phone or Adwords, etc. This took an additional 60 seconds.